The All-Rounder - Polymer Flange HSI90 DFK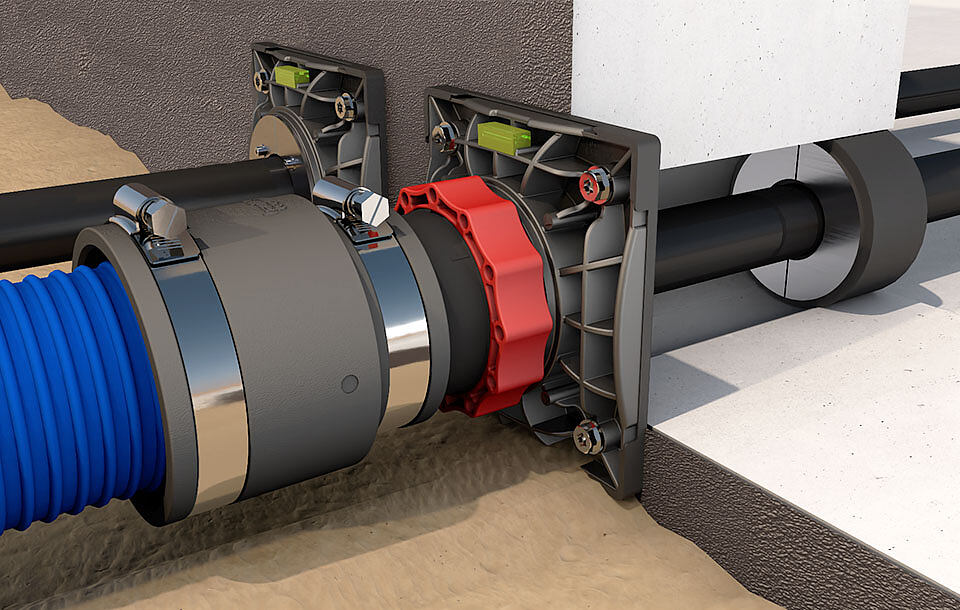 Whether for existing or new buildings, concrete or container walls, in combination with fresh concrete composite foil or
bitumen thick coatings - the new HSI90 DFK polymer flange can be used reliably everywhere.
The flange made of glass-fiber-reinforced polyamide is compatible with common system sealants and offers easy connection of cable conduits or direct sealing on cables and pipes.
Another advantage over the previous system:
the HSI90 DFK
is permissible for core drillings up to 100 mm. This means that standard annular space seals can be used for external empty pipe connections on the inside of the building.