Cable entry systems
Flexible system with coordinated components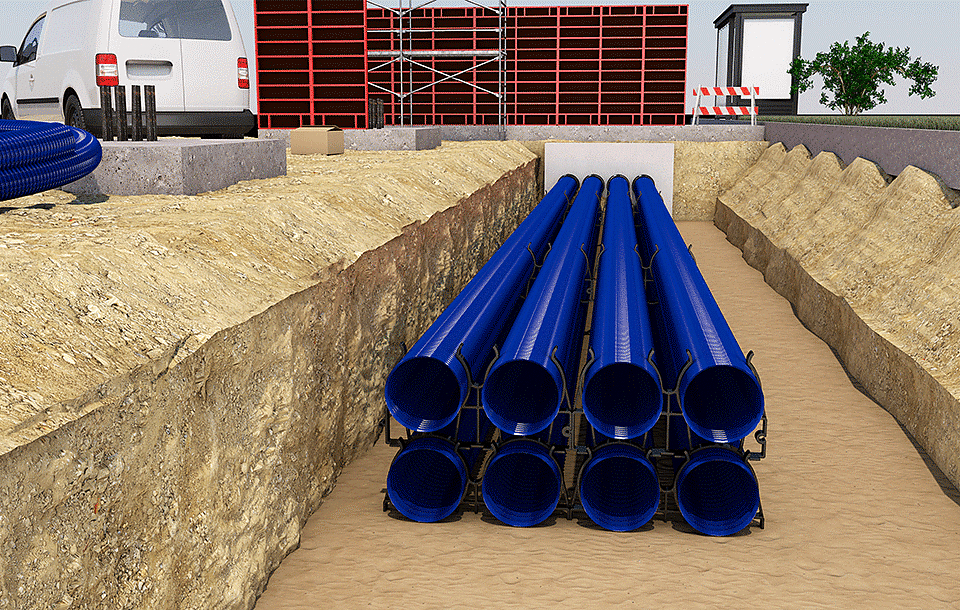 The new
HSI150 KMA
seal packing with hinged rubber sleeve is particularly impressive due to its simplicity. With the innovative rubber folding technology on the outside of the building, no additional pipe connection components are necessary. This enables simple installation by inserting the empty pipes without tools.
The defined insertion depth up to the stop within the rubber sleeve creates a stably supported empty conduit connection. This easily compensates for settlements in the ground or other forces.
On the inside of the building, the pressure-tight sealing cap ensures a gas-tight and watertight cable entry system even after the empty conduit connection has been made. As soon as the cable is inserted, various system seals can be used.
But the sealing package is only one component of the cable entry system. To ensure that power and data flow in a protected manner, the individual components - cable protection conduit, installation part, connection and termination sleeves - are perfectly matched to each other. Hauff-Technik offers an individually combinable cable entry system for every load and application.
Find out more about the cable entry systems on our news page
.